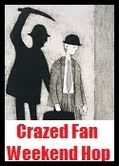 I have been to Texas two times in my life.
The first trip I made to Texas was during a college J-term trip. For those of you who do not know what a J-Term is, I shall explain. It occurs in January, directly between the two main semesters, where you take an intense look at a specific subject. That's probably how they would write it up in the brochures. College students think of it as the time after Christmas break when you wear pajamas, play video games and drink constantly. Oh, and you skip go to a 4 hour class. Rinse and repeat daily for 4 weeks.
I'm not that bright. So instead of staying on campus and lazing about in the drunken stupor to which I had become accustomed, I always opted to take a J-term trip. This didn't just magically happen, I worked very hard during the summers doing jobs so horrifying at times that they will take up entire posts themselves, just to afford these trips. Sometimes I look back on how much I paid for the trips, and the incidents that ensued, and think I am truly a sucker.
J-term provided many travel options, both stateside and abroad. For my sophomore year, I decided to go on a backpacking trip through Big Bend National Park in Texas.
This made a lot of sense, because I had rarely camped, never hiked, hated not showering, and I loved my bed. But, somehow I was drawn to this particular adventure. So off I went and bought tons of gear in a giant sports store called "Dick's Sporting Goods", where I proceeded to giggle every time I saw the name and super hard when I had to write out the check.
I did have some moments of hesitation. I mean, I had been kicked out of the girl scouts (we'll chat about that another day). When I had to buy water purifying tabs for the times we would not be near a base camp for awhile, I thought "What the hell are you thinking, stupid?". When I bought everything off the list and purchased a back pack the size of three people to store it in, I thought, "What the hell are you thinking, stupid?". When I found out that we had to dig a hole with a shovel in order to go to the bathroom, I thought, "Can I get my deposit back on this trip?". Sadly, the answer was no. So off I went to dig some holes and climb some mountains.
Surprisingly, the trip ended up being one of the absolute best times of my life. True...now I would be more likely to live in the Flavor of Love House than to ever camp again for 3 weeks.
Klassy!
But I look back on the trip fondly. Not only was it good for the soul and body, THERE WERE SO MANY CUTE BOYS! (Whatever honey, you can't get mad. I saw you when we watched Katy Perry on How I Met Your Mother this week. I thought I needed to staple your tongue to your forehead.)
The trip was a welcome challenge, but it was COLD. Bone chilling cold from record low temps. Yes, I am from the midwest, however you may find it interesting to know that we do not live outside in igloos. This was tent camping and while the days were warmish, the desert cooled down considerably at night and it was freezing.
At first I thought, no problem, because I had a sleeping bag from Dick's (hee!) that stated if it was a gillionty degrees below zero I would be totally fine, because it was such a superb sleeping bag. Let me tell you, Dick is a liar and is not to be trusted.
I wore everything I had smashed into that hiking pack, including a ski cap and gloves and I still shook from the freezing cold all freaking night. I didn't want to cry, lest my face freeze to my pillow, but that is the only reason I did not.
It really did wonders for my hair, which at its best is huge and curly, but when not washed and smashed into a ski cap all night I learned that I could create dread locks in a very short amount of time. Not what you really want with all the cute boys around.
Although, I'm not sure if my hair had been perfect that it would have mattered. Have you ever picked up a shovel to go dig a bathroom hole in front of cute boys? It makes you feel pretty. Plus, one time I fell down the side of a sand dune on a hike. I'm pretty sure that didn't do much for me either.
Luckily, I survived and did not become an Amanda-cicle. I was happy to leave frigid Texas and get back to the balmy midwest.
My second trip to Texas was a few weeks ago. You may remember the Super Bowl? Yes, Texas was an absolute mess. We left two feet of snow in Wisconsin and woke up in Texas to six inches of snow and sheets of ice on their roads. Everything shut down- I'm talking right down to Starbucks, people. Everyone kept saying, "This never happens!" And I kept quiet, because I knew it was my fault. Texas only falls apart when I visit. This time, I nearly took out a freaking Super Bowl with my powers.
Why do I bring this up? Because two things need to brace themselves immediately:
1.) My pasty white Irish skin.
2.) The state of Texas
I hate to tell you Texans....we are relocating to your beloved state.
Here's my advice to you:
Get to Dick's as soon as you can and stock up on cold weather gear. But skip the cold weather sleeping bag, because that's total crap.
Also, buy duct tape, a 3 day supply of water and plastic sheets as the Department of Homeland Security suggests, because once I get there you will be living in high alert at all times.
I'd just like to add that I'm sorry, ahead of time, for whatever weather calamities arise.